Hello people of the interwebs! Another week another episode of Tsukipro the animation to chit chat about!
Last but not least in the Tsukipro series is Growth the sibling unit to SOARA in the Alive series.
As always there will will be spoilers as I'll be blabbing my fangirl heart and will make reference to both ProAni, TsukiAni and the other source materials in the series like SNS short stories on twitter (ALIVE) (SQ) (Tsukiuta Men Series) and Drama CDs.
I am kinda familiar to Growth, like I know the general back story but I don't really know too much about the characters apart from Koki and Mamoru. I mostly like Growth for their songs are like listening to angels baptising my eardrums 🎵🎶😇😇😇🎶🎵lolll .
Episode 4
Episode 4 One Day... introduces us to Growth, an idol unit know for their enchanting and fairy tale like songs as their songwriter Mamoro figure out what to get for his former co worker for his wedding.
The Characters + Voice Acting
The way Growth is formed is very different from other units in the Tsukipro series. Koki, Ken and Ryota were trainees at Sun Promotion Entertainment who quit their former agency when their juniors were choose over them to debut and didn't like the direction they were going. Mamoru was found (yes FOUND and 'adopted') by Koki sometime after he loss his job due to the company going bankrupt as he was basking/playing the piano in order to earn money as he has no home to go to and was taken in by Koki as he likes the song he play but also cause Mamoru collapse of hunger.
Koki Eto (CV: Shunichi Toki) the leader of Growth and Mamoru's guardian loll
He has a princely majestic aura, is a kuudere and has a stoic poker face leaving him with the nickname 'Loneliest Prince' by his fans. Even so he's good at jugging people, hence why he adopted help out Mamoru without knowing much about him, is charismatic and is a very deep thinker.
He's good friends with Kensuke and Ryota since they have been training together at their former agency since young.
While he comes from a rich family, he's down to earth and independent having to have lived alone in High School and able to cook/do household chores /be a handy wifu lolll and is willing to help his group mates cook/ do household chores /do the laundry/be their handy wifu (I'm sorry guys but I had to lolll).
While Koki is calm and mature, not to mention is pretty much the mother of the group he also has his adorkable moments like when he got excited to take the cooking classes like the wifu he is lolll or when the guys were trying to help Mamoru with suggesting wedding gifts for his senpai he suggested getting getting him a house 😅😂😅😂 lollll like the true rich prince he is
His VA is the only VA I'm familiar with as Toki plays one of my favorite characters in A3! Act! Addict! Actors! (I rambled a bit about A3! in my recent bookhaul HERE) but he also plays Leo in Yuri on Ice xD! Other than that I really like his voice both character and singing as it's very light and calm when he talks but can also just beautiful and enchanting when he sings.
Mamoru Fujimura (CV: Junta Terashima) Growth's composer and
Puppy dog number 1. lolll but seriously he needs to be feed, watered, pet, look after with lots of love and whatever you do with a pet puppy
Days before meeting Koki, Mamoru was a salary-man (office worker) who loss his job when his company went bankrupt. Because he has no family since he was an orphan and started working the moment he became off age and no home to go to since he was living that the companies dorm, he was left on the streets where he played the keyboard (From Alive Sano 1 Side G . You can find the English translation HERE if you're interested).
I really like Mamoru! He's like a kid in an adult body with ZERO survival skills which is funny as he's the oldest in the group. Even so he's a musical genius!
Self-thought on playing the piano and has a unique outlook of life is what influence Growth for their unique sounds and lyrics.
This episode mostly focus on him so we actually got a lot of his back stories covered (now that I think about it, it seems each first episode focuses on the composer of the group. loll interestingly the other groups the composer happened to also be the leader but not this one.).
Kensuke 'Ken' Yaegashi (CV: Yoshitaka Yamaya) Puppy number 2 lollll
Ken's the only dude I who's voice I recognized (I adore his voice! Its very cute and refreshingly cheerful) from the Tsukipara app. Friendly and energetic, he's the mood maker of the group.
He's childhood friends with Ryota who's always looking out for Ken since he's kinda a klutz.
Ryota Sakuraba (CV: Daiki Yamashita) prince number 2 and Ken's guardian😅
First off I instantly like Ryota as silver head boys are my weakness in anime/otome. Even though he has that princely aura and cool mature look he actually has a sharp tongue and is very blunt when talking.
I have a new level of appreciation of Ryota after watching this episode especially how blunt and snarky he is when he talks! Some of the stuff he remarks is gold!
This episode is probably the most fun and random storyline to watch so far!
I like the side story of Mamoru being concerned for his senpai who's fiance sounds like she might be taking advantage of him since he ends up doing the cooking/house chores etc and as they say in the episode 'after major brands or be an employee's wife' um... 😅😅😅 that made no flipping sense at all!
let me rephrased that in simpler eigo... Mamoru is concern that his senpai's fiance is a gold digger and taking advantage of him to the extend that he unintentionally spy on his senpai's fiance at a cooking school and end up dragging everyone along with him!
Loll we at least know the boys are not meant for detective work and should stick to being idols 😂😂😂
Once again the episode shows the group's day to day life, mostly focusing on their idol work (I'm not sure if Koki, Ken and Ryota are in uni) and promoting the group and their songs. The way the guys were introduces at the start was well done where they introduce them self on a talk show to the viewers and indirectly to us watching the anime. No mention of that documentary they said they were gonna film for the Alive series like in Soara though.
Even so they did feature an IRL Growth Tsukipro ch. segment 'Nikui ze! Growth' aka Growth Room of healing which is similar to SOARA segment though instead of the guys giving advice they talk about positive 'healing' stuff like in the episode was mostly dominated by food.. no! mama chef Koki's pancakes lolllll.
Authors note: I got flipping hungry for pancakes after watching this episode! 😅😅😅
Speaking of pancakes... my favorite type of animation is back!!! Loll while it seems like recycled animation of pancake stills its smart recycled animation as they have those 'bubbles' of the character heads as they're talking makes a great comedic moment, similar to the SolidS episode where the guys were speculating what's Shiki's big news or in TsukiAni when Haru's glasses aka his essences broken 😂😂😂
Cross Referencing/Easter Eggs
Now for my personal favorite part of the ProAni where I look out for reference/ similar events in TsukiAni/previous ProAni episodes/ other source materials. I already mention they recreated the Tsukipro ch. segment but this episode is easter eggs galore!
What's fun is that this episode has a lot of characters from other groups making cameos whether it be a glimpse of said character or a quick interaction like the quick moment Shu and Mamoru had their producer/songwriter/composer talk.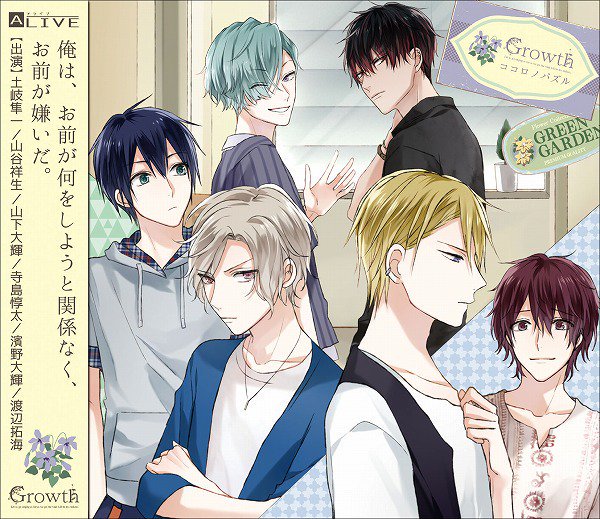 Were introduced to ZIX, a two man idol unit from Sun Production Entertainment which is the junior group that was choose over Koki, Ken and Ryota in their previous agency.

There's an audio drama featuring ZIX if you're interested.
Lolll also I'm guessing that SunPro is Tsukino's rival 😅😅😅 (more info HERE) I see whatcha Proani did there
😂😂😂

. In case you're loss Tsuki '
月' means moon though it can also mean month hence why the TsukiUta revolve around the 12 months of the year and the group names and some songs have something moon related.
Also the 'Sun Sun Fortune!' segment, similar to horoscope where they talk about which month is lucky and which month is unlucky for that day. This is another real thing that Tsukiuta does or more like Shun does called 'Irregular Fortune Telling' on the TsukiutaSS twitter and its one of the best thing about the series lore and cannon as they talk about everyday scenarios the characters face (both lucky and unlucky) and is one of the best ways to keep up to date with our beloved 2.5D characters. There's also a facebook page (HERE) that's quiet prompt on translating the daily scenarios.
They also reference Shu's drama from the previous episode on how it relates to Mamoru's senpai situation lolll. Its just a drama guys.
Now for the golden moment of the episode!
It involves by far is the best moment of the series where hungry Mamoru is trying to look for a noodle shop to eat and is trying not to bump into his Tsukipro senpais and its hilarious! We see the scene from episode 1 where Solid's Shiki as he's slurping Soba at that noodle shop and we got a glimpse of Quell's Eichi (Mamoru why are you avoiding Quell's mama bird loll) Poor dude I wonder if he ever got a chance to get his lunch in the end 😅😂.
Now why is this moment so flipping golden?!?!
CAUSE KAI-SAN AKA EVERYONES FAVORITE ONII-CHAN MAKE A CAMEO!!!!
YESSSSS!!!!! I WAS JUMPING IN MY SEAT SMILING LIKE AN IDIOT but was also laughing so flipping hard as the moment Mamoru saw Kai he immediately shut the door. like WTF MAMORU!! BAKA MAMORU! loll Why will you be scared of Kai-san??? Lollll I'm so happy to see Kai even if its a non-speaking role or more like a slurping ramen role 😂 so that's three Tsukiuta characters we saw in the flash down, I am praying to the ProAni Gods (or the Tsukiuta goddesses😉😉😉) that we'll see more Tsukiuta guys sprinkled around in future episodes.
Now a little nick pick or rather a RANT about the episode or more of the translation...
TRANSLATOR-SAN

YOU EFF UP AND CONFUSED ME BIG TIME FOR A HOT SECOND THERE IN THIS EPISODE!!!! THIS IS NOT SIX GRAVITY THIS IS ZIX!!!!
THIS IS SIX GRAVITY !!!! HOW CAN YOU MIX THEM UP?!?! I MEANT DON'T YOU HAVE A NOTE TO REFERENCE AND STUFF??? HELL DO YOU NEED A PROOFREADER AS I VOLUNTEER.
Also Kai's name .... is kinda spelled wrongly *sigh* You tried translator-san. But seriously if you need a proofreader I volunteer as tribute!
Its time to talk about the MAIN REASON you need to pay attention to Growth and that's their music! Its very hard to put a label on Growth as their songs are very unique to not just idol/j-pop but for music in general. I guess its one of the reasons why I was so drawn to the group cause they seriously don't sound like an Idol group. Heck if it had not been for the fact that they're singing in Japanese I'll have though they were a western band.
In fact it took a while for me to figure why Growth sounds so similar till I was chatting with my dad one day and letting him listen to some of their songs when it click to us they're like a J-pop idol version of The Corrs which is an Irish folk/pop group I grew up listening to.
Similar to Soara their songs are all relatable, lighthearted and easy to listen to with whimsical fairy tale lyrics and a Celtic/folk twist.
First off i LOVE how they transition to this scene from the talk show segment to them performing.
Of the four OP we've seen this is the best and the most polish!

Mo-cap animation for dancing is spot on! Its so majestic and elegant to watch them dance especially when they got into that one line clock like formation (lolll seeing this formation reminds of my cheer leading days where we did formations similar to this inspired from Bring It On). Watching the guys dance reminds me so much of Porcellarus 'Lot's of Love' MV especially cause of how Shun-sama normally moves is very majestic and elegant loll.
Also their song is so flipping good! I need to get my hands on the full version! Its what you'll expect from growth where their songs can take you on an adventure! The best part is that each character have a decent amount of solo moments so you can have an idea on how their sound but when their voice merge together as one asdfjkl; it sounds so powerful!
First off I'm betting my money that at least half of the fandom are already making plans to have this song played on their wedding day! I'm not kidding loll
Future wedding plans aside I was not one bit surprised that Mamoru ended up writing a song as a wedding gift for his senpai. Its really sweet and also the lyrics reflect the advice the group gave to his his senpai's now wife in the episode. Also when they transition to the scene where Growth was singing in the ED was done very smoothly along with those montage of moments of the guys everyday lives!
Once again the ED sounds very different from how the unit song usually sounds but I'm now expecting this for most of the ED and heck this is a wedding song so of cause its gonna sound different. I like how the song is heavy on the piano and organ. I also like how the guys sound in the chorus as they effortlessly come together to make one beautiful powerful melody.
I think the part that made the ED for me was seeing the guys at the chapel all dress in a wedding tux which is fitting for the scene but kinda ironic since most idols agency are infamously known for being against their talents dating so that they'll be pure unattainable blah blah blah you get the weird picture... its one thing I never understood about Asian idol culture and that the beauty of this series is that it does not focus on romance/otome element.
While I don't know if I'll want to have this song played on my wedding day (if I ever have the chance... maybe?!?! huhu forever alone 😢😅) I'll say this is my new favorite Growth song and sadly I'll have to wait till next year when the DVD comes out to hear the full version.
Since there is no insert song in this episode which huhu I'm sad but am kinda glad as I can't think of any moment that needs insert songs here's a suggestion of my personal favorite song from Growth
空想のレトロ – Kuusou no Retro [DayDream Retro or Retro Fantasy] ~ "ALIVE" Sono 4 Side G.
THIS IS THE SONG THAT FLIPPING STOLE MY BREATH AWAY!
Like literally which at the time of me discovering this song to not be able to breath is a bad thing as I was playing TsukiPara (aka where I first heard most of the Tsukiuta and Proani songs for the first time) and was so mesmerized with how dreamy and whimsical it sounded!
If you want a Growth healing song THIS IS IT as the lyrics is optimistic and hopeful and their voices all sound so good as one together especially in the bridge!
Guys I love this song so flipping much its one of my most played on Tsukipara! Hell i even got my dad to listen to this as its very similar to some of the songs he likes.
So we have finally seen all the the Tsukipro groups animated! This episode is really fun to watch! Gah I love this series so much and am so glad I can ramble my hearts out to you guys about this series every week!
So to wrap up the first four episode it focuses on the composers.

Four episodes down 8 more to go! The next one focuses on Solids and its called 'Back on Track' which I'm also assuming its gonna be the title for the ED song.
I wonder if there will be an episode where the sibling units have to work together like in Tsukiuta how they had the infamous beach episode but also near the end of the series they all work together for their first joint concert.
Either ways looking forward to the next episode! Now I need to get back to Tsukipara Halloween event madness which after four-ish days of non stop playing... not gonna lie I'm getting burned out from playing lolll