Game Discription:
You've been transferred to a high school with a dorm.
But it turns out to be… a former all-boys school full of delinquents?!
"You may be a girl, but who cares?"
Everywhere you look there are boys, boys, BOYS! Be the envy of every girl! Start your life as the lone flower among them!
Title: Bad Boys Do It Better!
Route: Prologue + Free chapter demos
Developer: Voltage Inc
Genre: Romantic Sim, Slice of Life, Mature YA, NA, interactive adventure
Platform Played: iPad/Iphone (iOS)
Avalable on :
iOS
,
Android
Disclaimer: CGs/SS/IMAGES belongs to voltage inc. blah blah blah you guy get what i mean
The MC is a high school student who transfers to a dorm school since her parents moved overseas for work. There she finds out she's the only girl since the school used to be an all boys school and is one of the 6 students living on campus. To top that the school does not have the best reputation and is filled with rowdy bad boys!
There are 5 romancable characters in the game. As for writing this out I have yet to purchase any of the guys but have played the avalable free demo chapters so this are my impressions based on the prologue and demos.
Ryoji Ryukai
: Overconfident and sarcastic when I first saw his character I immediately scream ICHIGO, not strawberry Ichigo but Ichigo Sato from Dreamy Days in West Tokyo as he reminds me of my bies from that game and his character is very tsundere and a rebel on steroids! He's (in my mind) the cannon guy and the first character you meet in the prologue, saving the MC form the bullies at her formal school (what's he doing at the MC's forma school??? IDK) and lending her his jacket when she accidentally got paint on her uniform. I'll definitely get his route as the first guy released by voltage is always fool proof good.
Rei Todo
: Described as cool and a bit of a space case, I instantly like him cause he looks like an adorkrable nerdy character. He has some sorta dark past that makes him 'the cursed student' holding him back by a year. Still I like his quiet emo/moody character even if he was freaking rude at the start.
Yu Agatsuma :
He's described as a stubborn yet sweet firecracker... ummmm ok I'm not so sure if firecracker, sweet and stubborn should mix. In a way he reminds of a bad boy version of Yuta from MFW or Nagito from SITS where he is genuinely nice and considerate towards the MC, a bit of a teased and very cute puppy like. lollls I like him! He looks like a sweetheart and is one of the guys I'm gonna get my hands on.
Akira Sakaki :
Mysterious Playboy sums him up as THAT REALLY IS WHAT HE IS!!! Not a good first impression
and it does not help or kinda helps depending on how you view it that V
oltage have upped their game in the way the sprites moves with animations... more on that later
as he literately tries to harass the MC when she was sent to the sick bay in the prologue. Nope nope nope i might give him a pass until I see other peoples thoughts on his route. Thought I should add that I like his character design he reminds me of Iori from Brother Conflict (for some reason I lately have been loving guys with wavy silver hair like Soma from HLITF and Aoi from BUM)
Keiichiro Minase:
I can't wait for this guy route to be released as he looks so mysterious! More mysterious than Akira! He's described as Awkward and manly... how could you not like an awkward and manly guy?!?! He reminds me of the character Mori from Ouran High School Host Club where they are both stoic and the quiet giant of the group and stoic.
Poor MC-chan
The MC:
The MC is a high school girl who transfers to a new school with a dorm due to her parents moving overseas (Malaysia aka my home country to be exact) for work. Apart from Dreamy Days in West Tokyo I have yet to play the other Voltage high school games so its hard to compare the MC to others her same age. She seemed to fit in with the boys well and is quiet independent.
lolllll the MC priorities!!!
What I love about her is her inner dialog as they were not only hilarious and sassy but realistic!
There was a part in the prologue where once she got over the after shock of the fact she's the only girl in the school her first thoughts was
'there goes my dreams of having pajamas parties!'
Loll that line made my day! Anyways So far through the demos I played I like this MC a bit more than the DDIWT MC.
Game Play
Once again we have the love meter where your choices influence the ending of the game similar to the sweet/bitter endings we see in games like TLSL, SITS/ BUM and many more. The After Class Ending is what I assumed to be the sweet/romantic/fluffy ending while the Teenage Dream (oh good seriously??? Teenage dream like that katy perry song??? ) ending is that dramatic/seductive/heart pounding climactic ending. Both ending will have unlock able CGs for the specific endings.
Along with the usual three choice we see twice per episode, we are introduce to a new choice mechanic called the 'Love Tap' which sounds kinda wrong... where we have this spinny heart with two opposite choices in place of the usual three choices to influence the love meter. This will appear several times through the game and you need to tap on the screen your answer before the timer runs out!
I like this time crunch of a mechanic. It brings me back to why I originally played Telltales walking dead was for the time pressure choice mechanic.
Need more information about the game play? Check out my
First Impression of Voltage Inc Otome games where I go into more detail.
When I first saw this game the bright neon mix with angst it actually reminds me of Nintendo's Splatoon! Minus the squid part :P I love how the game look like a edgy shoujo manga. The fun bright neon color scheme, paints splatter to look like graffiti all suits the games theme.
As for the character sprite, its once again are edgy and angst as heck! We have piercings, colored hair, dark emo looks, uniforms that look very sloppy and everything needed to look like a bad ass delinquent. The closes they resemble to is Dreamy Days in West Tokyo and I actually won't be surprised if this is like a predecessor/ sister app to that game especially since the cast of DDIWT makes cameo as NPC in some scenes. The cameo's is probably just fan services to hit the veteran Voltage Inc fans with more sentimental/nostalgia feels but I like the idea of those cameos especially since (from what I see in the tumblr ss) this game is set around the time of season one of DDIWT since so guys in that game are still in high school.
New mechanics/sliding animations are added which I'm hoping its gonna be a new thing for their up and coming games. There is this thing where when the character sprite tries to move closer to the MC, his character sprite is ANIMATED yes animated to move forward. Also character sprites as they move in and out of the frames as they interact have this animation where they
*swoop*
in and
*swoop out*
. I've already encountered this mechanic when I played the up and coming Shinsengumi game when it first came out in Japan but I didn't expect to encounter this mechanic/animation in this game.
Most voltage games don't really have dialog box (maybe they did in the past?!?! idk as I've only been playing voltage games for like 6+++ months so I'm still a greenie) as in the past you just darken/lighten the screen to read the dialog. In this game they use this dialog box that looks nostalgic and old fashion (in a good way)! Seriously seeing this dialog boxes brings back memories of when I used to play pokemon and harvest moon and dialog boxes like this will pop out when taking/interacting with characters.
As for the music, as always voltage has upped their game over the last couple of years when it comes to soundtrack. I especially like the intro music is upbeat and cheery with that electric guitar edge.
Narrative/Writing
I don't normally play voltage games where the characters are in their teens apart from Dreamy Days in West Tokyo but with the theme of this game where the MC falls for a misunderstood high school delinquent sold me!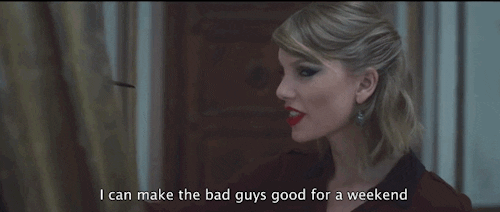 I meant come on who does not want to make a bad boy good for the weekend :p I like the interaction of the boys where though its rougher, you can still see how close the boys are.


Also the side characters like the Saejima science teacher/ home room teacher and Natsuo aka 'Nana' the residence director are both great and hilarious especially when they try to discipline but fail tell off the boys for crossing the line.
I'll be honest, I was not that interested in the game when it first came partly is because I now prefer games with older/mature/working in society life content but out mostly cause I am so obsess with After School Affairs and Butler Until Midnight that if I were to added another game to my obsession my wallet's gonna cry!
But then as they released the game, Voltage came out with some great promotional stuff like a voting campaign on which character will get not only his first three chapters free to read (which is great as 3 free chapters is the right amount to test the water and get an idea if you're gonna like said character's route), a free sub story on the sweet cafe and best of all A HELLA LOTTA FREE CGs! Like come on just the idea of getting free CG's is enough for me to download the app so that I can load my already crowded phone/hard drive of more eye candy to look at!
I seriously thought this was just gonna be a meh app that I'll probably wait for sales but after playing the prologue and getting a sense of the game and characters I'm already making future plans for the guys I'm gonna get my hands on the next time I get my hands on itunes credit (at the moment I have enough for getting the last two character routes in After School Affairs and a little extra in case another sales comes' along... am currently recovering from that nostalgic sales...) and on the list is definitely Rei, Yu and Ryoji.

The prologue was a good introduction to the game where I had a good idea of the MC, the plot of the game and all the characters.This game looks nostalgic especially for those of us who are done with school and as for me the dorm or shall I call it boarding house reminds me of the boarding house I lived in when I was finishing my final year of high school! *sigh* that was a good time :D.
Definitely give this game a go as the idea of the game while it looks like its filled with teenage angst its still cute, quirky and relateble. Recommend if you're new to voltage and are looking for a younger' game/story but also recomended if you like the high school setting and don't mind romancing with a bunch of rebellious teenage boys.
Let me know your thoughts/ route
recommendation
on the app I mentioned. Also follow me on
tumblr (rotantrm)
and the hashtag
#row plays otome
for more of my otome rambling and game play commentary.
Till Next Time, Happy Playing