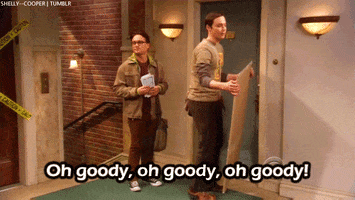 So May 2015 has A LOT of new releases coming out that I am PRE-ORDER RELEASE DAY exceeded and I thought I'll share the top 5 books I'm looking forward to be getting my hands on (and reading DUH!).
Note: Click on the title for more info on the books
The final installment in the Pandora Jones series!
The ending of the second book turned the whole story 360 and made me want to know what in the world is happening in this world!
Its a great Aussie Apocalypse YA with a hint of supernatural elements. Expect fast pace action, friendships and a good air of mystery!
Fans of The Maze Runner Series and Divergent should give this series a go!
Check out :
Admission (Pandora Jones #1):
(Review Here)
Deception (Pandora Jones #2) :
(Review Here)
Okay I am very late on the Sarah J. Mass wagon and hopefully in May I can start get onto reading one of her books.
I just placed an order for Throne of Glass though I might start with this one as its said to be a retelling of beauty and beast.
Also I have been snooping trough some book bloggers book hauls and most of them who hauled this book got a masquerade mask! I'm looking forward to seeing if there any masquerade balls.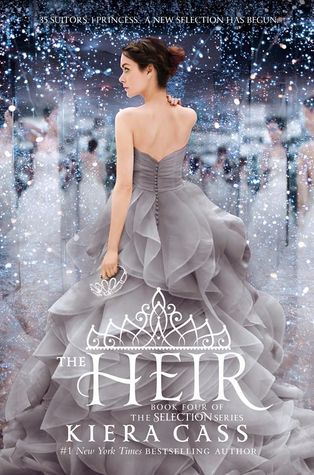 First off... can we just STOP AND DROOL AT THE PRETTY COVER!?!?
I love The Selection series though I had a bit of mix feelings when I first heard of The Heir coming out.The One was a great conclusion to the series but thinking back it did have some loose ends and some forshadow for the future of the series.
I wanted to read something that was not a selection book from Keira Cass but since this is both a fan and (I assume) publisher request, I guess an expansion of the series is called for.
I'm looking forward to this as it takes place 20 years in the future from The One. Not gonna say anything else as SPOILERS!!!
If you have yet to read The Selection Series check it out as its 'The Hunger Games' meets 'The Bachelors' and yes its Reality TV addictive!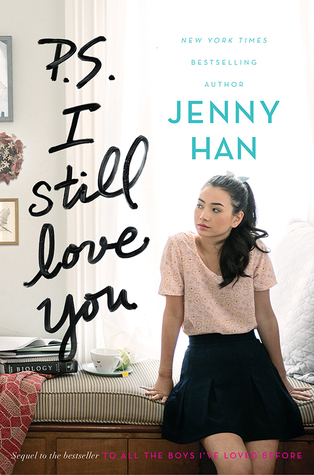 I only read one book by Jenny Han which was the previous book in this dualogy 'To all the boys I Loved Before' and adored it to pieces! It was one of my top books of 2014!
I'm looking forward to this as the last book left me with my heart in pieces and was half way trough putting it back together.
Can't wait to read more of Lara Jean, Peter and Kitty in this installment!
Check out this dualogy for a heartwarming yet complex emotional story about first loves and sisters.
Also Check out To All The Boys I Loved Before:
Goodreads
(Click Here)
Book Review
(Click Here)
Also check out my Top books of 2014
(Click Here)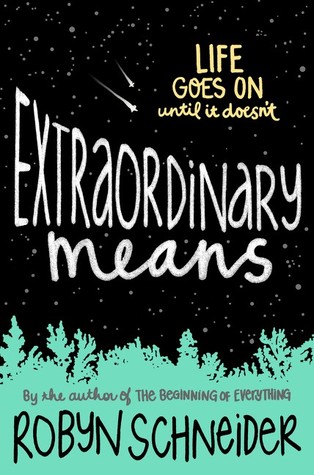 Saving the best for last Extraordinary Means is my most anticipated book of the month!
Robyn Schneider's previous book The Beginning of Everything (or Severed Heads and Broken Hearts in the UK/AUS) is one of my all time favorite books! Like top shelve favorite! Its a book that I shove down people's faces and tell them READ THE DANG BOOK!
So I happy danced when I heard that she was coming out with a new book this year and happy tapped danced while I did a back flips in the rain when I received an e-ARC from the publisher on Netgalley earlier this year!
Yes I already read the book on my Kindle, the advance copy and I LOVE THIS BOOK TO DEATH AND NEED A GALLON OF STARBUCKS TO GET OVER THE END!
I have a lovely hardcover pre-ordered from the bookdepository (along with PS I Still Love You)
A way to describe this book is if John Green's 'Looking For Alaska' and TFIOS had a kid, and the kid was a harry potter and doctor who fangirl who loves the Butter Beer secret Starbucks menu, Extraordinary Means will be that beautiful off spring!
I'll put up a review of her previous book The Beginning of Everything in the next couple of weeks and a review of Extraordinary Means on the release date but just so you know though I did get an ARC of this I still went out and bought (with my own $$$) a copy of the book!
Till then you can check out my thoughts on The Beginning of Everything on:
So that's my anticipated books for the month of May 2015. There might be more that I'm missing so let me know in the comments your anticipated books for the month that I should check out!
Also Check out my list of anticipated book to movie adaptation of the year
(Click here)
.
Till Next Time