An ill-timed storm on Christmas Eve buries the residents of Gracetown under multiple feet of snow and causes quite a bit of chaos. One brave soul ventures out into the storm from her stranded train and sets off a chain of events that will change quite a few lives. Over the next three days one girl takes a risky shortcut with an adorable stranger, three friends set out to win a race to the Waffle House (and the hash brown spoils), and the fate of a teacup pig falls into the hands of a lovesick barista.

A trio of today's bestselling authors - John Green, Maureen Johnson, and Lauren Myracle - bring all the magic of the holidays to life in three hilarious and charming interconnected tales of love, romance, and kisses that will steal your breath away.
Title: Let It Snow
Author: John Green, Maureen Johnson, Lauren Myracle
Genre: YA, Contemporary, Romance,Christmas/Holiday Reads
Format: Paperback
Pages: 368 pages
Publisher: Penguin UK
Source: Purchased from Big W
Sweet, heart warming, laugh out loud and crazy, this book has everything you will want in a Christmas reads.
Set on Christmas Eve in Gracetown during the worst blizzard in fifty years, we follow Jubilee, Tobin and Addie story which intertwining to bring one big Christmas story.
Jubilee is sent to her grandparents place on Christmas Eve by train as her parents are arrested over a shopping riot. Due to the biggest blizzard on fifty years, the train gets stuck and she gets off the train at Gracetown and finds herself in a Waffle House with her train companions Jeb and fourteen hyper cheerleaders. There she meets Stuart who can't get to his work at Target due to the storm and after chatting for a while he invites her home for Christmas.
I love this story! Quirky, cute, fun, fluffy with a hint of cheesiness (in a feel good way) I wiz trough this and enjoyed ever bit to the story. Jubilee is not only my favorite character in the story but also in the book! I feel like she is someone I can be friends with. Stuart is a sweetheart. I also enjoyed their relationship.
2) A Cheertastic Christmas Miracle
We follow Tobin, JP and the Duke (real name Angie) are on a mission after being tip off by their friend Keun (who we meet in

The Jubilee Train)

that there are fourteen cheerleaders at

the Waffle House stranded due to their train getting stuck and wanting to play a game of Twister. Trough the worse blizzard in fifty years, our brave trio are on for an adventure where they have to get to The Waffle House before Keun co-workers friends get there.
This story had me laughing from the start, adrenaline rush the middle and warm and gooey in the inside (in a good way) at the end.
John Green you've done it again! Tobin is something I can easily picture after reading every John Green book existing and love his character to bits. Quirky, comical but also one of those guys who is intelligent and i will want as my best friend.
I also love his friends JP, Duke and Keun and their interaction. JP and his
melodramatic dialogs

was hilarious! I also love the hint of diversity since JP and Keun are both Korean/Asian characters yet they are very different from the stereotypical Asian characters.
Its trilling reading the snow adventure and reminds me a bit of the road trip aspect of Paper Towns.
Also the romance I kinda predicted from the start how it was going to turn out and though its not his best it still left me with happy warm feels at the end.
3) The Patron Saint of Pigs
We follow Addie is depress over the break up with her boyfriend Jeb prior to Christmas. We get to know a bit about their relationship back story and how Jeb (who we meet in the previous stories) is not a fan of PDA which was one of the main reason of the break up.
One the morning after Christmas she agrees to help her friend pick up her pet teacup pig (squeal!!! cuteness!!!) from the pet store across the street from the Starbucks that she works at. Of cause plot twist things don't go as planned and now Addie has to put aside her own problems to help with her friends.
Addie was at first not a likeable character with the fact she was freaking self centered annoying! Though the book she shows determination of changing for the better.
I love Let It Snow as we get to see three different writing style under the same scenario.
My most favorite story has to be Maureen Johnson's followed by John Green and Lauren Myracle respectively. Even so I did enjoy all three stories as they were good in their own ways. I like how each authors managed to write a well developed story in 100+++ pages that does not feel too rush and that you are left satisfied with the ending for each characters.
The final scene in the book is my favourite on how the story all wrapped up! I literally was grinning like an idiot at the funny and adorable ending.
Even though some of the scenarios in the book are not that realistic, its one of those books where it all falls together and just works!
Let It Snow is still a fun romantic comedy book that reminds me a bit of the movie Love Actually.
This is definitely a book you are looking for a cozy Christmas reads!
Kinda ironic that I read Let It Snow in a Starbucks... and yes I told them my name is Ruth eventhough its not... sorry Starbucks people but I troll you :P advantage of NOT having an English name!
Also I highly

recommend

reading this at a Starbucks with one of their Christmas drink (my favorite if the peppermint mocha) or with a nice hot drink on the side to set the mode :P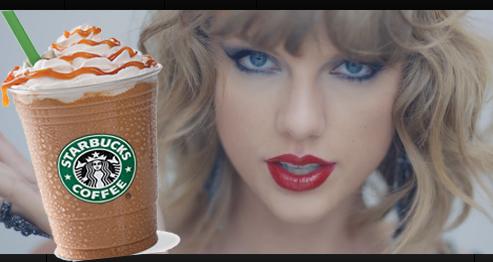 What's you're favorite Starbucks drink???
I usually like a Skinny Cappuccino at any coffee place but at Starbucks I like to go fancy and get a Dark Mocha frappe or the Green Tea frappe with whipped cream!
Also if you love Christmas Romance check out Dash & Lily's Book of Dares by Rachel Cohn and David Levithan
(Review Here)